Why Invisalign?
Invisalign treatment is a technique that straightens your teeth without braces, using a series of clear, removable aligners that are custom-modeled to fit your teeth. The virtually invisible aligners gradually reposition your teeth into a smile of which you will be proud.
Unlike traditional braces, Invisalign has no metal bands or wires to trap food and plaque. Maintaining a good oral hygiene program will also reduce chances of plaque buildup, tooth decay and periodontal disease.
Invisalign is made to fit your lifestyle:
Clear, virtually invisible aligners
Removable, will not get in the way of your activities
Easy to remove to eat, brush, and floss
Graduate to a new set of aligners about every two weeks
Easy to monitor your progress with regular appointments
Effective for a wide range of smiles. The Invisalign system has been successful in giving hundreds of thousands of amazing smiles to both teens and adults. Dr. Perlitsh will create your individual treatment plan using Invisalign´s clear, custom-molded aligners to solve a range of issues, including: Overly crowded teeth, Widely spaced teeth, Overbites, Underbites, and Crossbites. Not everyone is a candidate for the Invisalign aligner system. Please contact our office to schedule a consultation with Dr. Perlitsh to see if the Invisalign system is right for you.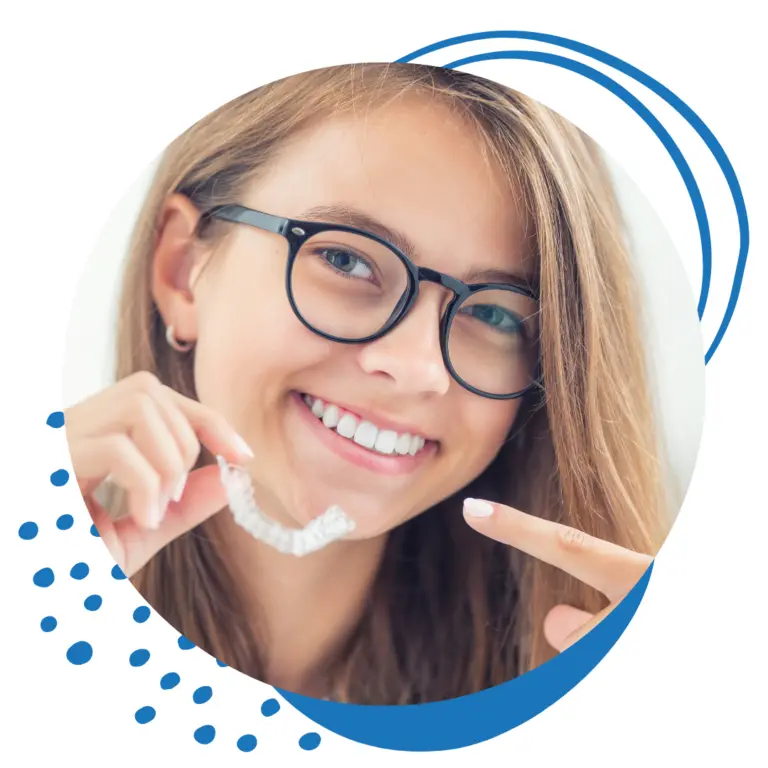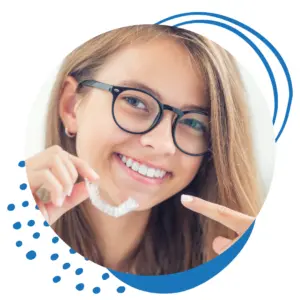 INVISALIGN FIRST
What is Invisalign First
Creating a great smile involves getting several treatments during early childhood even before all the teeth have erupted. Invisalign First is the next generation of treatment aimed for that matter. Invisalign first allows children who still have developing teeth to use Invisalign aligners to treat various orthodontic problems. It is an orthodontic treatment meant for younger patients who need to achieve a straight smile but doesn't like the look of metal braces.
Invisalign First is designed to correct a wide range of broad to multiple straightening issues, such as crowding, tooth profusion, arch development, narrow dental arches, spacing problems, etc., with the aim of improving the overall appearance of the child's smile. The trays of Invisalign First are custom-made to help gradually expand the growing teeth of the child.
Why Invisalign First?
Invisalign first is Phase One oral treatment. This type of treatment is used to make various corrections of the positioning of the growing jaw as well as the expansion of the arch and creating room for the growing teeth. Invisalign First can be used to treat various orthodontic issues such as:
Create space if the teeth are crowded.
Correct thumb sucking problems and improve speech issues.
Correct and guide the development of your child's jaw.
Control the width of the upper and lower jaw.
Correct interferences and tooth protrusions.
What is Phase One?
As your child is growing, their teeth are growing with them.
This is the best time to treat any orthodontic problems of your child, particularly for children aged 6 to 10. This early treatment is known as Phase 1 Treatment.
Phase 1 treatment aims to develop young jaw and arches to make room for the permanent teeth to grow.
How Invisalign First Works
Invisalign First expands and contours your child's jawline. This process is known as dental arch expansion. Through dental arch expansion, your child's teeth are pushed until it reaches the desired dental arch width.
The procedure to expand the dental arch width starts with a consultation to determine if this is the best treatment for your child. If it is, then your dentist will take photos, x-rays, and impressions of your child's teeth. Once he has gathered all the needed information, the data are sent to the lab where a custom Invisalign First device will be made.
Depending on your child's oral health condition, he or she may need to use up to two aligners. There are certain conditions of your child's teeth in which they may need to wear attachments to direct the pressure from the retainer device to the teeth.