27 Jan 2021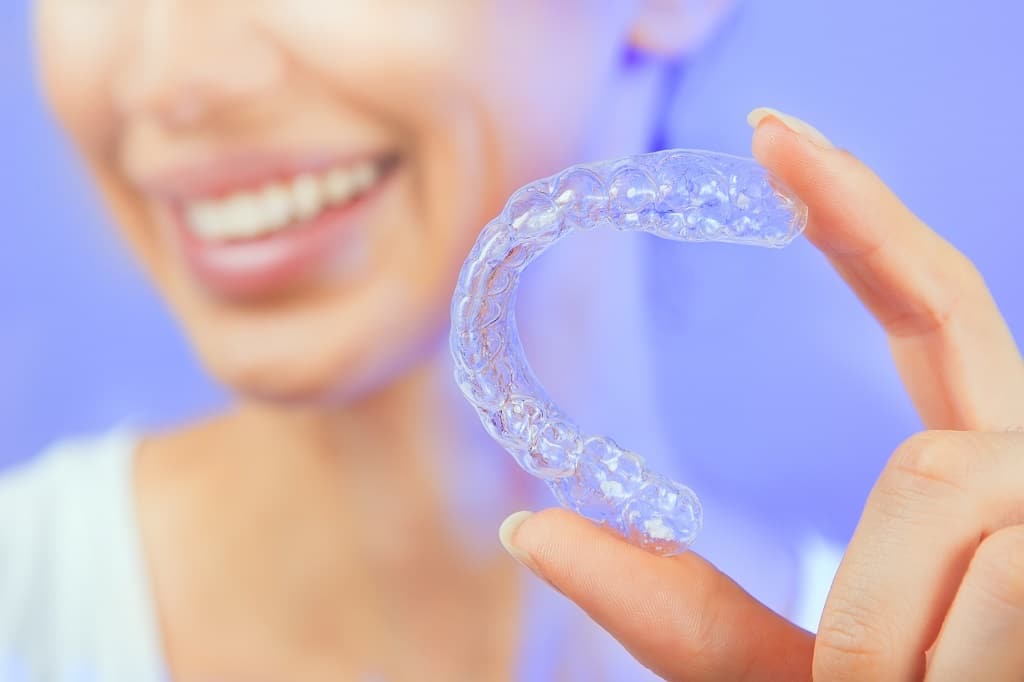 Understanding the Invisalign process will help you understand how this treatment works. Beginning with your initial consultation, the technological advances that make Invisalign treatment so popular will amaze you. If you are ready to learn more, we have outlined what you can expect from start-to-finish.
Understanding the Invisalign Process
Beginning Invisalign treatment starts with an initial examination. The first step in this is a virtual consultation. Please follow the complete step-by-step instructions on our information page about Virtual Examination. We use a secure Telehealth platform for virtual consultations and examinations to protect your health information. In addition to protecting you from COVID-19, your online safety is very important to Wilmington Orthodontics.
After initial virtual consultations, we will schedule an in-office examination. Our office practices COVID-safe protocols to keep our patients and staff safe and healthy. During your in-office appointment, we will take x-ray images of your teeth and jaws. Dr. Rachel Perlitsh will conduct a complete oral examination, checking each tooth. After the exam, a treatment program will be developed.
View this post on Instagram
We will discuss your current oral health, what we expect from the treatment, and the steps you will need to take to ensure successful treatment. If you don't need immediate treatment, we will schedule your next appointment in about six months. If you do begin immediate treatment, we will discuss those options, including financing, duration, and other factors.
Patient-Centered Treatment
If you are a candidate for Invisalign treatment, we will take digital images of your mouth using the iTero intraoral scanner. This creates a 3-D map of your teeth and mouth and is more accurate than castings of your teeth. Using these images and special computer programming, a series of alignment trays are manufactured.
You will wear each set of trays for about 2 weeks before shifting to the next set in the succession. Trays should be worn from 20 to 22 hours each day, including while you sleep. While eating and drinking, you remove the trays, which makes oral hygiene easier than with traditional braces.
There are no major dietary changes during Invisalign treatment. When you shift into a new tray set, you may experience slight discomfort. The trays are designed to gently shift your teeth into the correct positions. The discomfort should disappear within a couple of days as your teeth adjust. During this period, you may opt to avoid hard foods such as carrots, which can cause pain during chewing.
You will have fewer in-office appointments during treatment. Because of this, we consider Invisalign a patient-centered treatment program. We need your help to be successful. You will need to be diligent about wearing your trays, performing proper oral hygiene, and caring for your trays. If you skip a day, your treatment period may be extended.
Call Wilmington Orthodontics Today
Whether you are a new patient or a current patient, Wilmington Orthodontics will be with you through the entire Invisalign process. Dr. Perlitsh and her entire staff are eager to guide you as you uncover your perfect smile. Please feel free to contact us with questions using the chat feature on our website, or by calling us at (978) 658-3310.
Please visit and follow us on Facebook and Instagram to stay current on news and information.